各位代表!
Esteemed Deputies,
我国是统一的多民族国家。要坚持和完善民族区域自治制度,认真贯彻党的民族政策,深入开展民族团结进步创建活动。组织好内蒙古自治区成立70周年庆祝活动。加大对民族地区发展支持力度,深入实施兴边富民行动,保护和发展少数民族优秀传统文化,扶持人口较少民族发展,推动各族人民在全面建成小康社会进程中实现共同发展繁荣。各民族和睦相处、和衷共济、和谐发展,中华民族大家庭必将更加幸福安康。
China is a unified country of many ethnic groups. We will uphold and improve the system of regional ethnic autonomy, fully implement the Party's policies concerning ethnic groups, and intensify our efforts to foster ethnic unity and progress. We will make sure celebrations to mark the 70th anniversary of the founding of the Inner Mongolia Autonomous Region are a great success.
We will increase support for development in areas inhabited mainly by ethnic minorities. We will deepen efforts to boost development in the border regions to benefit the people living there. We will protect and develop the fine traditional cultures of ethnic minorities and support the growth of ethnic groups with smaller populations. We will encourage people of all China's ethnic groups to develop together and thrive together in the course of finishing the building of a society that is moderately prosperous in all respects. With people of all our ethnic groups living together in friendship, sharing in a common cause, and developing in harmony, the big family of the Chinese nation will enjoy more happiness.
我们要全面贯彻党的宗教工作基本方针,依法管理宗教事务,促进宗教关系和谐,发挥宗教界人士和信教群众在促进经济社会发展中的积极作用。
We will fully implement the Party's fundamental policy on religion, manage religious affairs in accordance with law, promote harmonious relations between religions, and encourage religious leaders and believers to actively involve themselves in promoting economic and social development.
我们要认真落实侨务政策,保障海外侨胞和归侨侨眷合法权益,充分发挥他们的独特优势和重要作用,海内外中华儿女的凝聚力和向心力必将不断增强。
We will fully implement government policies related to overseas Chinese nationals, protect the legitimate rights and interests of overseas Chinese nationals, Chinese nationals who have returned from overseas, and the relatives of overseas Chinese nationals who reside in China, and ensure that they can all give full play to their unique strengths and perform their important roles. I am confident that all the sons and daughters of the Chinese nation, both in and outside China, will forge stronger bonds of attachment.
各位代表!
Esteemed Deputies,
过去一年,国防和军队改革取得重大突破,军队革命化现代化正规化建设取得新进展新成就。新的一年,我们要继续坚持以党在新形势下的强军目标为引领,推进政治建军、改革强军、依法治军,强化练兵备战,坚决有效维护国家主权、安全、发展利益。坚持党对军队的绝对领导,维护和贯彻军委主席负责制。持续深化国防和军队改革。强化海空边防管控,周密组织反恐维稳、国际维和、远海护航等重要行动。提高国防科技自主创新能力,加快现代后勤建设和装备发展。加强全民国防教育、国防动员和后备力量建设。促进经济建设和国防建设协调、平衡、兼容发展,深化国防科技工业体制改革,推动军民融合深度发展。各级政府要以更加扎实有力的举措,支持国防和军队改革建设,让军政军民团结之树根深、枝繁、叶茂!
Last year, we achieved major breakthroughs in the reform of national defense and the armed forces and made fresh progress and new achievements in our work to make the military more revolutionary, modern, and well-structured.
This year, in pursuing the Party's goal of strengthening the armed forces in a new era, we will work to build them through political work, strengthen them through reform, and ensure they are run by law. We will boost military training and preparedness, so as to ensure that the sovereignty, security, and development interests of China are resolutely and effectively safeguarded.
We will uphold the Party's absolute leadership over the armed forces and uphold and implement the system whereby the Chairman of the Central Military Commission assumes overall responsibility over military affairs.
We will continue to deepen reforms in national defense and the armed forces. We will strengthen maritime and air defense as well as border control and ensure that important operations related to countering terrorism, safeguarding stability, international peacekeeping, and providing escort in high seas are well organized.
We will enhance our capacity for innovation in defense-related science and technology and step up the development of advanced logistics and equipment. We will strengthen national defense education among the general public, and step up national defense mobilization and readiness of reserve forces. We will continue to promote coordinated, balanced, and compatible development of the economy and national defense, deepen structural reform of defense-related science and technology industries, and intensify military-civilian integration.
We at every level of government should take more solid and vigorous steps to support the reform and development of our national defense and armed forces. We should see that the tree of unity between the military and the government and between the military and the people continues to grow deep roots and is always in blossom.
各位代表!
Esteemed Deputies,
我们要继续全面准确贯彻"一国两制"、"港人治港"、"澳人治澳"、高度自治的方针,严格依照宪法和基本法办事,确保"一国两制"在香港、澳门实践不动摇、不走样、不变形。全力支持香港、澳门特别行政区行政长官和政府依法施政,发展经济、改善民生、推进民主、促进和谐。"港独"是没有出路的。要推动内地与港澳深化合作,研究制定粤港澳大湾区城市群发展规划,发挥港澳独特优势,提升在国家经济发展和对外开放中的地位与功能。我们对香港、澳门保持长期繁荣稳定始终充满信心。
We will continue to implement, both to the letter and in spirit, the principle of "one country, two systems," under which the people of Hong Kong govern Hong Kong, the people of Macao govern Macao, and both regions enjoy a high degree of autonomy. We will continue to act in strict compliance with China's Constitution and the basic laws of the Hong Kong and Macao special administrative regions; and we will ensure that the principle of "one country, two systems" is steadfastly applied in Hong Kong and Macao without being bent or distorted.
The chief executives and governments of the two regions have our full support in exercising law-based governance, growing their economies, improving people's wellbeing, advancing democracy, and promoting social harmony. The notion of Hong Kong independence will lead nowhere.
We will promote closer cooperation between the mainland and Hong Kong and Macao. We will draw up a plan for the development of a city cluster in the Guangdong-Hong Kong-Macao Greater Bay Area, give full play to the distinctive strengths of Hong Kong and Macao, and elevate their positions and roles in China's economic development and opening up. We have always had full confidence about ensuring lasting prosperity and stability in Hong Kong and Macao.
我们要深入贯彻对台工作大政方针,坚持一个中国原则,维护"九二共识"共同政治基础,维护国家主权和领土完整,维护两岸关系和平发展和台海和平稳定。坚决反对和遏制"台独"分裂活动,绝不允许任何人以任何形式、任何名义把台湾从祖国分裂出去。要持续推进两岸经济社会融合发展,为台湾同胞尤其是青年在大陆学习、就业、创业、生活提供更多便利。两岸同胞要共担民族大义,坚定不移推动祖国和平统一进程,共同创造所有中国人的幸福生活和美好明天。
We will thoroughly implement the policies on our work related to Taiwan, uphold the one-China principle, and safeguard the 1992 Consensus as our common political foundation. We will protect China's sovereignty and territorial integrity, maintain the peaceful growth of cross-Straits relations, and safeguard peace and stability in the Taiwan Straits. We will resolutely oppose and deter separatist activities for Taiwan independence. We will never allow any person to separate Taiwan from the motherland in any form or name.
We will continue to advance integrated economic and social development between the two sides of the Straits, and make it more convenient for our fellow countrymen and women in Taiwan, particularly young people, to study, work, and live on the mainland. People on both sides of the Taiwan Straits should keep in mind the greater interests of the nation, firmly advance peaceful reunification of China, and jointly create better lives and a bright future for all Chinese.
各位代表!
Esteemed Deputies,
面对世界政治经济格局的深刻变化,中国将始终站在和平稳定一边,站在公道正义一边,做世界和平的建设者、全球发展的贡献者、国际秩序的维护者。我们将坚定不移走和平发展道路,坚决维护多边体制的权威性和有效性,反对各种形式的保护主义,深入参与全球治理进程,引导经济全球化朝着更加包容互惠、公正合理的方向发展。推动构筑总体稳定、均衡发展的大国关系框架,着力营造睦邻互信、共同发展的周边环境,全面提升同发展中国家合作水平,积极提供解决全球性和地区热点问题的建设性方案。加快完善海外权益保护机制和能力建设。我们愿与国际社会一道,致力构建以合作共赢为核心的新型国际关系,为打造人类命运共同体作出新的贡献。
In the face of profound changes in the international political and economic landscape, China will always stand on the side of peace and stability, will forever be committed to equity and justice, and will always work for world peace, contribute to global development, and uphold the international order. We will keep to the path of peaceful development; firmly uphold the authority of the multilateral architecture and see that it works effectively; oppose protectionism in its different forms; become more involved in global governance; and steer economic globalization to see it become more inclusive, mutually beneficial, and equitable.
We will contribute to a framework that ensures the overall stability and balanced development of relations between major countries. We will endeavor to foster a neighboring environment that enhances mutual trust and common development between China and its neighbors, upgrade cooperation with all other developing countries in all fields, and offer constructive proposals for addressing global and regional hotspot issues. We will intensify efforts to improve our mechanisms and capacity for protecting China's rights and interests overseas. China is ready to join hands with the international community and build a new type of international relations based on cooperation and mutual benefit and make new contributions to building a community of shared future for all humankind.
各位代表!
Esteemed Deputies,
使命重在担当,实干铸就辉煌。我们要更加紧密地团结在以习近平同志为核心的党中央周围,同心同德,开拓进取,努力完成今年经济社会发展目标任务,为实现"两个一百年"宏伟目标、建设富强民主文明和谐的社会主义现代化国家、实现中华民族伟大复兴的中国梦而不懈奋斗!
A new historical mission awaits us, and with hard work we will achieve great success. We will rally even closer around the Party Central Committee with Comrade Xi Jinping at its core, and work hard with one mind and an enterprising spirit to fulfill this year's economic and social development tasks and targets. Let us work with tireless dedication to achieve the two centenary goals,4 build China into a modern socialist country that is prosperous, strong, democratic, culturally advanced, and harmonious, and realize the Chinese Dream of national rejuvenation.
Notes:
(1) This includes old-age insurance, health insurance, unemployment insurance, workers' compensation, maternity insurance, and housing provident fund schemes.
(2) The model comprises inspections of randomly selected entities by randomly selected inspectors and the public release of inspection results.
(3) This refers to making comprehensive moves to finish building a moderately prosperous society in all respects, deepen reform, advance the law-based governance of China, and strengthen Party self-governance.
(4) This refers to completing the building of a moderately prosperous society in all respects by the time the Communist Party of China celebrates its centenary in 2021 and turning the People's Republic of China into a modern socialist country that is prosperous, strong, democratic, culturally advanced, and harmonious by the time it celebrates its centenary in 2049. 
扫描微信公共号,回复政府工作报告,获取历年报告双语全文。
抱歉,此资源仅限VIP下载,请先
登录
虚拟货币,支付后概不退回。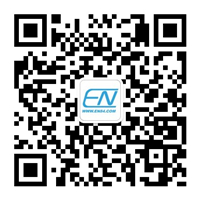 英文巴士公众号
扫一扫,资讯早。